Since Windows 8 probably looks completely different to you, Help and Support may become your newest friend until youve grown accustomed to the Metro interface, the tiles, and the charms.  Windows 8 provides help for your general Windows features as well as help for your apps.  You can find instructions on accessing Help and Support below:
1.  On the Start screen, if youre using a mouse, hover the pointer in the lower right of the screen, and click the Search charm.
2.  Click Help and begin your search for the topic.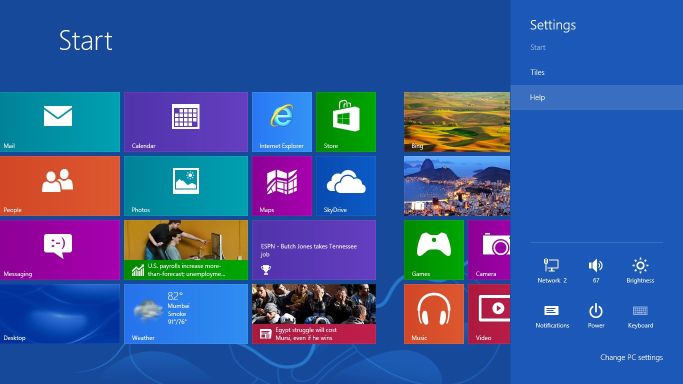 1.  If youre already within an app, click the Settings charm and then click Help.
Note:  For some apps, the Help option may be accessed by another means, so you may always refer to the manufacturers website for assistance.